Worship at Our Savior's is an uplifting experience focused on Jesus Christ, and what he has done for us.

Worship is the center of our faith life. Our services on Sundays are at 9:30 AM. We encourage you to bring your children - all ages - to worship. A children's sermon is offered at every worship service. We believe in families worshipping together, but in case you and your baby want a quiet space, a nursery with toys is available.

Holy Communion is celebrated on the first and third Sunday of each month. All are welcome to the Lord's table by the Lord's invitation!

Holy Week March 25 - April 1
March 25 9:30 am Palm Sunday Worship followed by fellowship with coffee, and Sunday School
6:30 pm Community Worship Service at the Community Building in Inwood, IA

March 28 6:30 pm Seder Meal - for those who have purchased tickets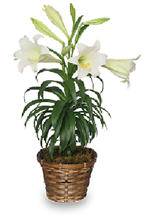 March 29 7:00 pm Maundy Thursday Worship
March 30 7:00 pm Good Friday Worship
March 31 9:00 - noon Easter Vigil Saturday

April 1 6:30 am Easter Sunday Sunrise Worship
April 1 8:00 am Easter Sunday Breakfast
April 1 9:30 am Easter Day Worship - no Sunday School

Choir opportunities are available for all ages. Member participation in worship is celebrated here.

Fellowship and coffee time follow the services along with Adult and Children's Sunday School.



2065 Birch Ave, Inwood, IA
Church: 712-753-2296

Our Savior's Lutheran Church
Come and Meet Our Savior